"You have brains in your head. You have feet in your shoes. You can steer yourself any direction you choose. You're on your own. And you know what you know. And YOU are the one who'll decide where to go…"
Dr. Seuss, "Oh, The Places You'll Go!"
If I'm doing some music billed as "Jonathan Casey", it's usually melodic, epic, sonically-adventurous rock songs. I'm a disciple of Peter Gabriel and David Bowie. There's a bit of Mike Oldfield thrown in there too, because for a few months, I want to write exploratory instrumental pieces and then the next few months, I want to produce sharp 3 minute sing-along hits.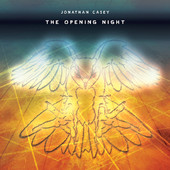 My album "The Opening Night" is available from all the nice places, Amazon, iTunes etc. The shit places, well, you just won't find it there my dear! The record company, LYTE Records, who released my album are good like that.