Instruments
Jonathan is a full-time piano player, guitarist and singer. Having performed in bands and composed in almost every style of music (from symphonic to quiet acoustic, from operatic singing to rock vocals, from kitsch to avant-garde, blues to electronic, metal to jaunty ukuleles), Jonathan has the know-how and the equipment to provide whatever music you need for your project.
In addition to the orchestral and key instrument software libraries at his disposal, the music he records can feature any of the following live performances, without the cost of hiring additional musicians:
– live vocals
– live guitars (Yamaha acoustic, classical, electric Fender Stratocaster, Fender Telecaster Cabronita, Fender Cabronita bass and Hohner bass)
– live grand piano
– ukuleles – tenor, baritone and bass
– irish whistles
– percussion
Software and Samples in the studio…
Cubase 7
East West Hollywood Brass, Hollywood Strings & Hollywood Woodwinds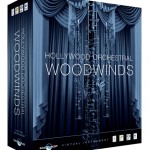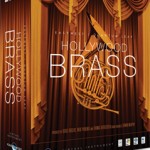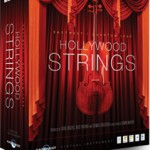 LA Scoring Strings – East West Platinum Orchestra – Vienna Special Edition Plus
Omnisphere Stylus RMX – Symphonic Choirs – StormDrum2 – Silk – RA – East West Pianos Gold
Arturia V Collection (Classic Synths – Mini V, Modular V, ARP 2600 V, CS-80 V, Prophet V, Jupiter-8 V, Oberheim SEM V)
M-Tron Pro – Lounge Lizard EP –  EZKeys – BFD 3 – EZDrummer 2 – Zero G Altered States
Elastik 2 (Crunkzilla, Da Nu Hip Hop Era, Urban, Urban Jointz) – Embertone Saxophones – Zero G Celtic
Kontakt 5 – Peter Siedlaczek's Orchestral Colours – EW Voices Of Passion – Neil Peart, Bill Bruford, Nick D'Virgilio, Nick Mason drummer extensions for Stylus
Sibelius – NORD Stage 2 Keyboard – Studiologic 88 Key Controller – Yamaha P85 Stage Piano – M-Audio Venom Synth
Alesis M1 Active Monitors – PC Running Windows 8.1 – 32 Gig RAM, Intel Core i7 3820, 3.60 GHz
Skills
Looking for a score performed by a live ensemble? No problem.
Jonathan has composed, orchestrated and musically-directed for many bands and orchestras. Discuss what you have in mind and Jonathan can identify what size/type of group you would need. We know where to go to get the right sound – check out the Live Ensemble Studio Recording