Jonathan Casey is a full-time professional piano player, guitarist and singer. Having performed in bands and composed in practically every style of music known to man (from symphonic to quiet acoustic, from operatic singing to rock vocals, from kitsch to avant-garde, blues to electronic, metal to jaunty ukuleles), Jonathan can genuinely provide whatever music you need for your project. Here's the background info…
ACADEMIC
Jonathan has an M.A. Degree in Film Studies from UCD, with a thesis on 'Modernist Music in Hollywood Films'. He is also a graduate of Screen Training Ireland's 'Film Scoring' program, endorsed by the University of California. So in addition to music qualifications, Jonathan is the only Irish composer with a masters degree in film.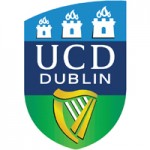 He was selected for the RTE/Filmbase/IMRO Film Scoring Initiative, recording with the RTE Concert Orchestra and the Moonstone International Filmmakers Lab (the European Sundance equivalent).
Jonathan wrote and directed a short film himself, many moons ago and discovered that he was the WORST DIRECTOR in the history of cinema. So he leaves that job up to you.
NON-ACADEMIC
Jonathan began publicly performing music at 16 and has continued to do so, either as a singer, piano or guitar player, ever since. Don't be naughty and ask how long ago that was. He has fronted bands in the U.S., Japan, UK, Italy and has composed music that has been performed by orchestras across the States, China, Australia, Bulgaria and the UK.
After a spell writing the manuals for hardware and software products (see – there IS a person who actually does that), Jonathan left all that behind and has made a living from music since his 20s.
He was signed to LYTE records in 2012 and released his solo rock album 'The Opening Night' that year.
ALBUMS
Jonathan has contributed to:
M-Opus '1975 Triptych'
Writing, Vocals, Instruments, Production
Jonathan Casey 'The Opening Night'
Writing, Vocals, Instruments, Production
David Cross 'Closer Than Skin'
Vocals
David Cross 'Alive In The Underworld'
Writing, Vocals
MrNorth 'Fear & Desire'
Orchestration
MrNorth 'Everything'
Writing