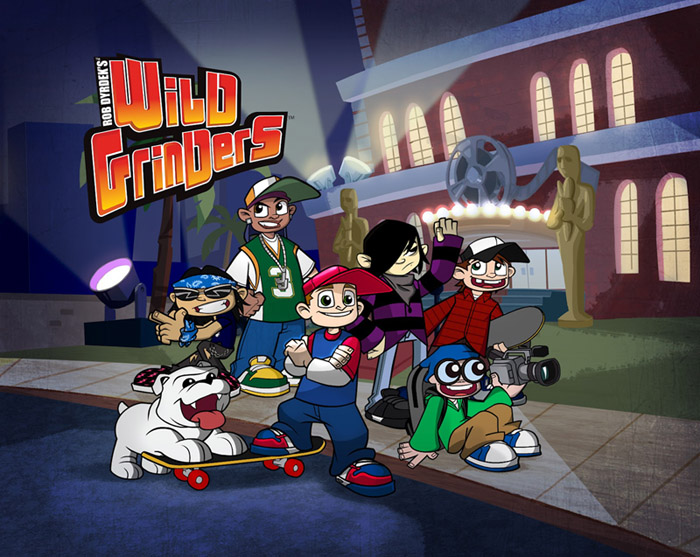 Anna Rice & I compose the score for the Nicktoons TV show Wild Grinders, currently on Season 2 in the U.S.
The series is created by, produced by, and loosely based on the life of professional skateboarder and reality TV star Rob Dyrdek, with distribution by Moonscoop.
I LOVE working on this programme. There's always something new combination of musical elements to draw together, some interesting arrangement to explore and its great material.
The production companies are as follows…
Agogo Media Ltd.
Copernicus Studios
Four Down Productions
Home Plate Entertainment
Telegael
Wild Grinders