Pins and Nettie!
During the lockdown, I have been writing music for the beautiful animated series, Pins and Nettie, designed for pre-schoolers. This brand new mini-series created and produced by Daily Madness Productions features two little hedgehogs; the Pins and Nettie of the title. Usually, there is nothing Pins and Nettie love more than to go exploring in the suburbs where they live… but their usual adventures are now on hold. For the time being, they need to stay home.
The show is on YouTube Kids – watch it here, it's the cutest thing ever.
https://www.youtube.com/watch?v=RoeYfzXsPZU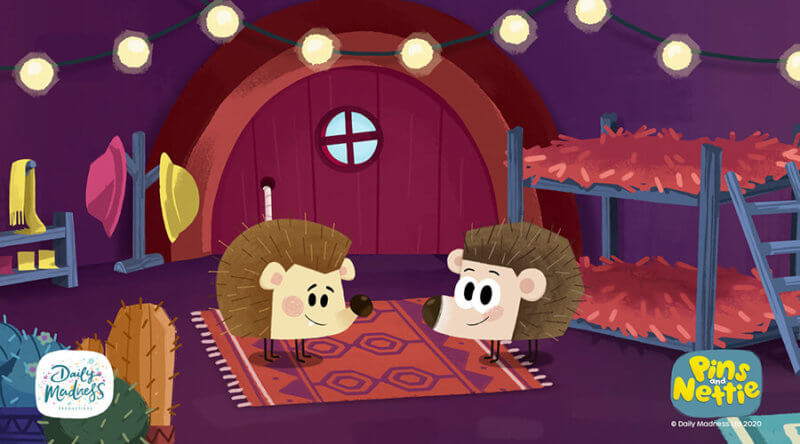 The show is narrated by Nicola Coughlan (Derry Girls), written by Shannon George (Blue's Clues) and directed by Lindsey Adams (founder of Daily Madness Productions).