M-Opus – Origins
My band M-Opus has released a new album called ORIGINS.
The album is a narrative piece that includes a cast of actors and guest performers; part rock album, part audio play. On drums is Mark Grist and guitars, Colin Sullivan. Guests include Anto Drennan (Genesis, Mike + The Mechanics), Conor McGouran (Xerath, The Enigma Division) and Michael Buckley (Glen Hansard, Dave Liebman).
The story is set in 2187. A washed-up, drunk, genius scientist called Miller McKee gets a call out of the blue. His Ex, a scientist attempting to invent teleportation covertly, has been murdered in inexplicable circumstances. Drawn into the investigation, he uncovers a web of intrigue, a catastrophic plan and must face the challenge of a mystery played out throughout time and space.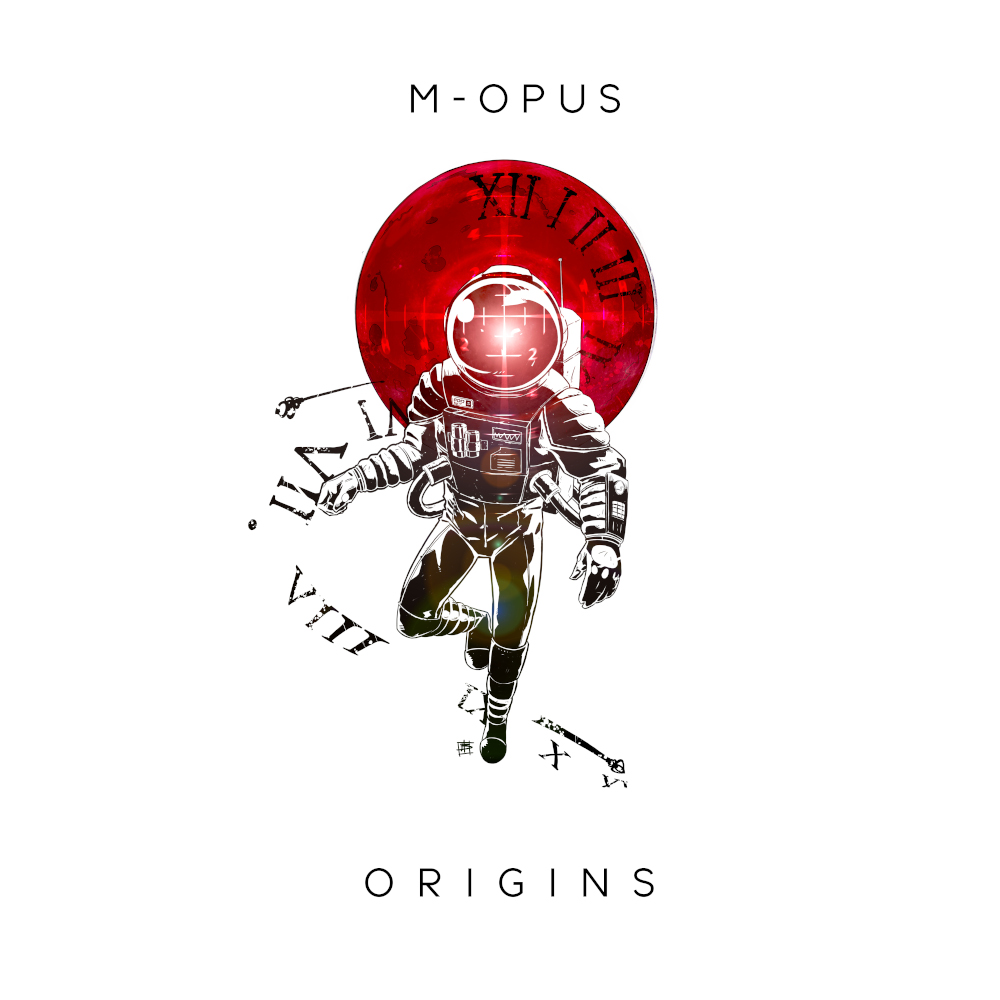 Songs / Tracks Listing
CD1
1. Overture (3:44)
2. Accidents Will Happen (3:21)
3. Please Don't Let Me Go (3:26)
4. Can't Blame Me (3:20)
5. A Perfect Day For Flight (6:40)
6. Mr. McKee (5:05)
7. Find My Way Back Home (6:26)
8. Krown On The Coastline (4:47)
9. Welcome To White Rose (0:45)
10. Mystery At The Ministry (4:41)
11. Midnight On The White Rose (4:23)
12. Complete The Machine (2:21)
13. Waiting To Be (4:59)
14. Labyrinth (4:31)
15. Armed Gods (2:14)
16. At The Lab (3:30)
17. Never Giving Up On Your Love (3:07)
18. 2048 Numbers (7:46)

CD2
19. Emergency Exit (2:25)
20. Troubled Minds (6:03)
21. Hide And Seek (5:29)
22. Holy War (3:05)
23. Empty Shells (5:00)
24. Fireworks (2:20)
25. The Big Swindle (4:34)
26. Violet Alone (4:49)
27. Don't You Want To Feel My Heart (4:11)
28. Infinite Within (23:47)

Total time 136:49
Line-up / Musicians
– Jonathan Casey / vocals, voice actor, keyboards, bass, guitar, composer, arranger, producer
– Colin Sullivan / guitar, narration
– Mark Grist / drums, vocals

With:
– Danny McCormack / vocals
– Sandi Jane Hyland / vocals
– Eoghan McLaughlin / vocals, voice actor
– Stella Bass / vocals, voice actor
– Tomoko Okamoto / voice actor
– Ron Garner / voice actor
– Tamara Markus / voice actor
– Charlie Kranz / voice actor
– Graeme Singleton / voice actor
– Sharon Mannion / voice actor
– Danny Kehoe / voice actor
– Conor McGouran / guitar (11)
– Anto Drennan / guitar (18)
– Michael Buckley / flute (23)
Watch the trailer video for the album on the PROG Magazine website:
https://www.loudersound.com/…/m-opus-release-video-trailer-…